This article looks at how you can add standby clients to a list and book them in on SalonIQ.
To add a client to your Standby list click on the

icon at the top of SalonIQ. This will take you through to your Standby list page.
Click on Add Standby to the top right corner of the page and then enter in all the required details for the standby - Client, Team Member, Service/s, From and to dates, the hours they are available and any further notes associated with the Standby Booking. Click Save.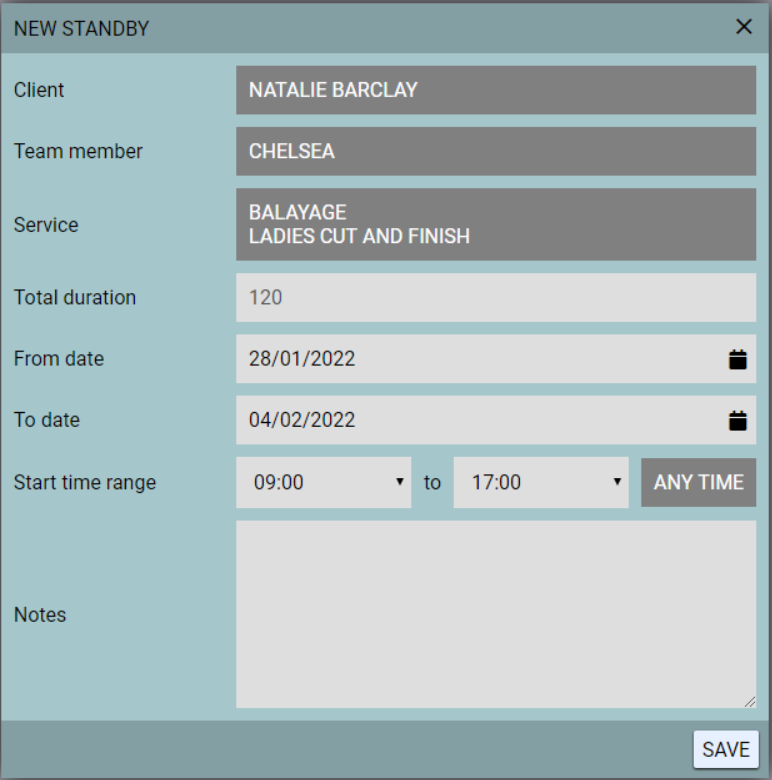 To add multiple services to the same standby, click Add to Basket when selecting the first service and then select any further services in the same way, clicking Continue when done.
This will now add the client to your Standby list.
---
Checking for availability
At any point you can check the availability of a space by returning to the Standby list and clicking the Check Box for the Standby list entry. This will check for a few seconds and then either provide a green tick if a time slot is available or red cross if there is currently still no availability.
You will also see when there is availability for client in the Standby list as the Standby list icon will turn Green.
To book in those on the Standby list, on their entry click on the Book icon at the very end of the line and this will take you to the first available slot for the booking. This will be indicated by a flashing red square over the time the appointment should begin.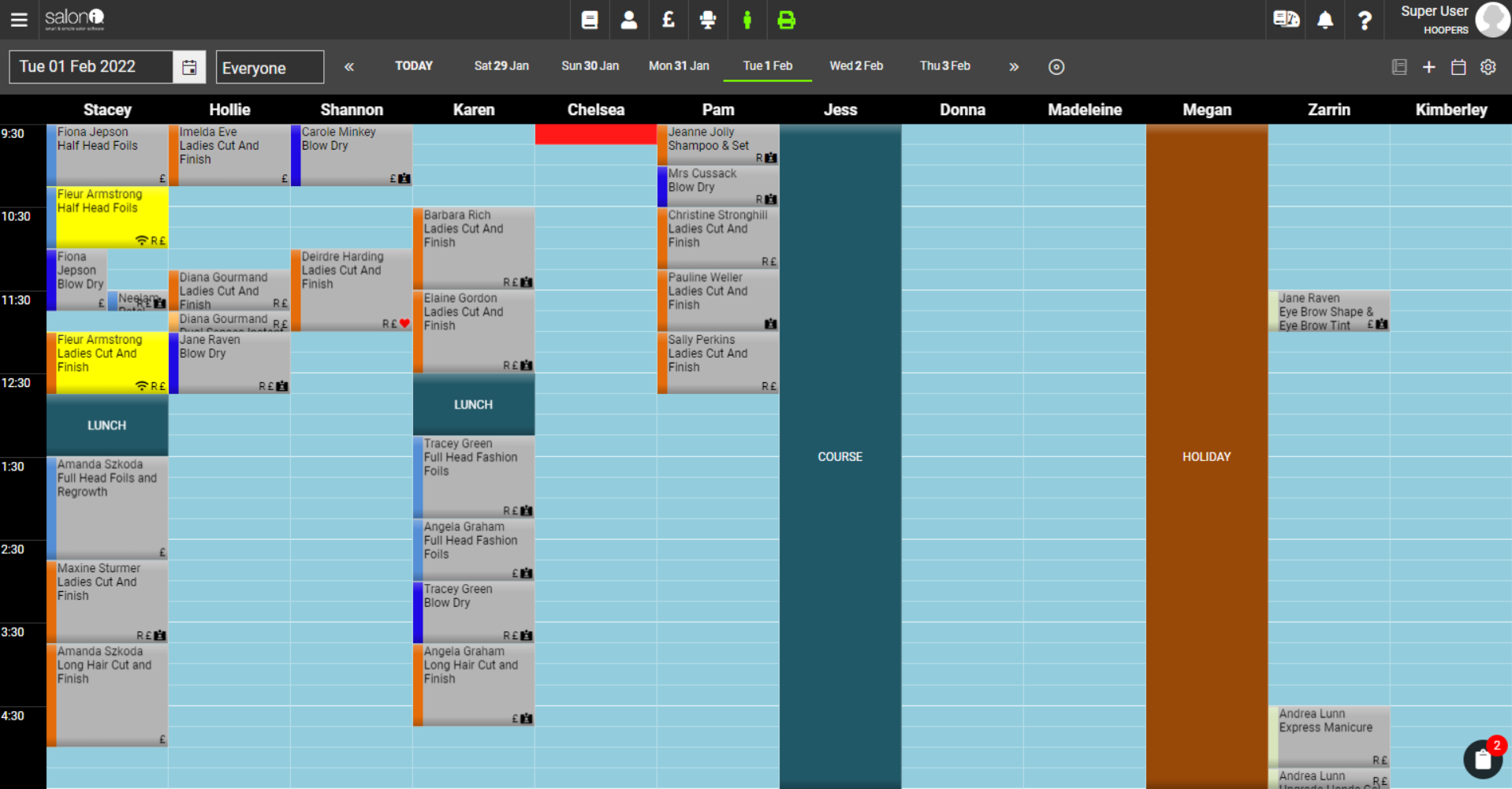 Drag the appointments from the clipboard at the bottom right corner of the screen and place these in the available slot.
If there is a last minute cancellation where a Standby list client can be added in, they are unlikely to receive an Appointment Reminder text. We would suggest calling the client to confirm in these circumstances.
---
For any questions regarding the stand-by list please call 01892 280123 opt.1 or email help@saloniq.com